Welcome to Growing Smiles Pediatric Dentistry! We're on a mission to give your child the gift of a healthy, beautiful smile and are so excited about their first visit! Here are some things you can expect when you walk through our doors.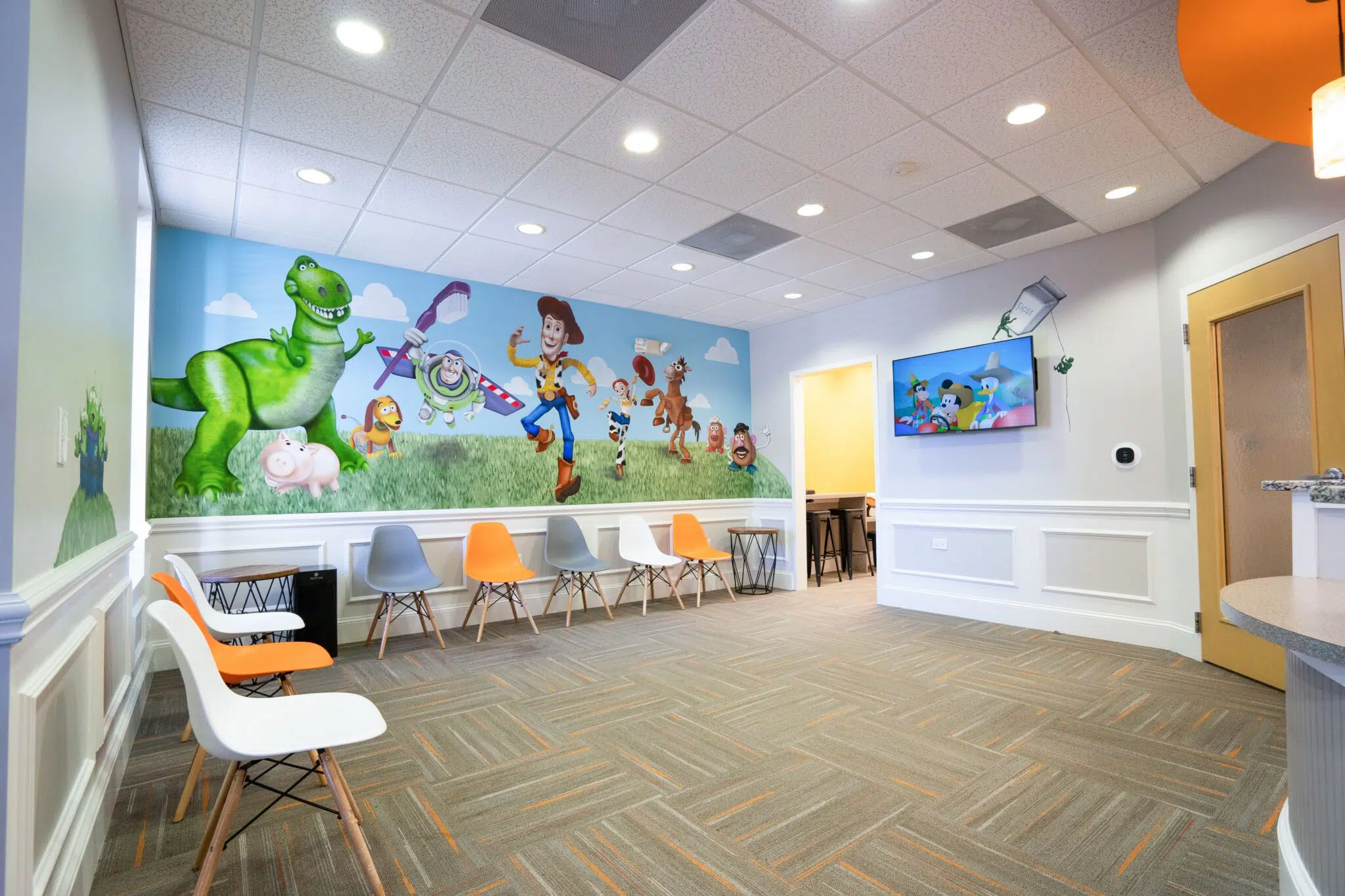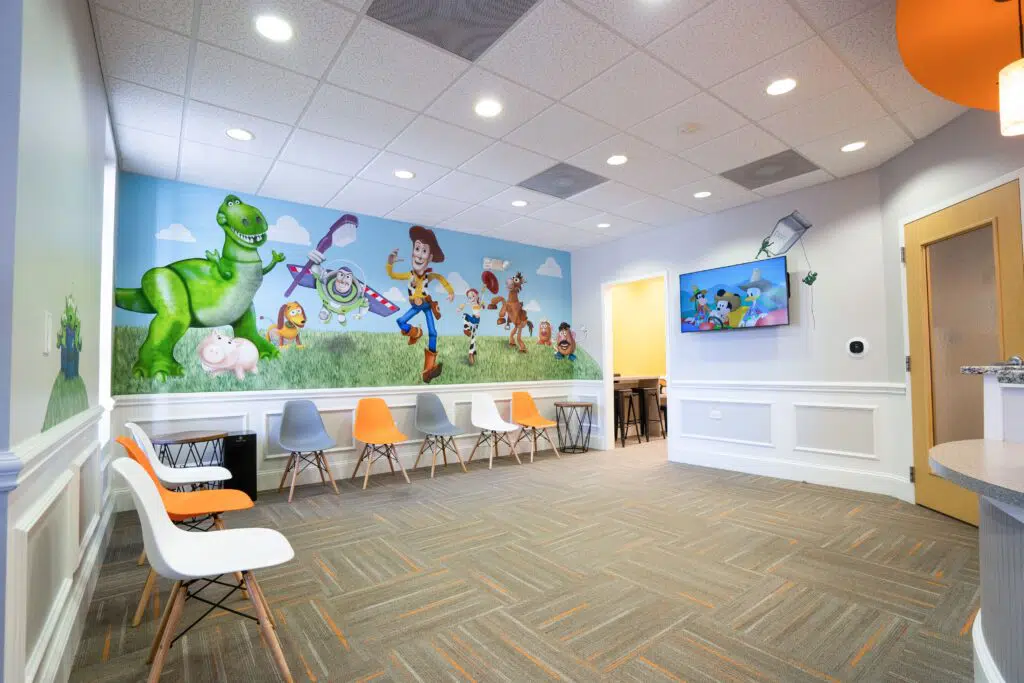 Child-Friendly Environment
We want your child to look forward to their visits to come see us! That's why we create a fun, kid-friendly environment. Our rooms feature murals on the walls, bright colors, and even iPads or television to keep your child entertained.
In addition to being a board-certified pediatric dentist, Dr. Vakil has advanced training in pediatric behavioral management. This is a fancy way of saying that he uses a blend of laughter, playfulness, and heartfelt compassion to connect with your child so they feel relaxed and safe.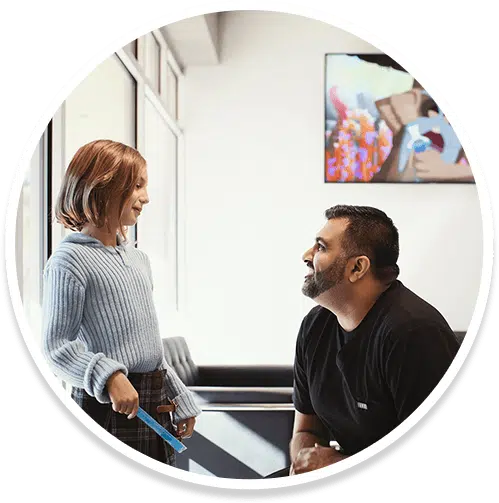 "Everyone was friendly and helpful. The office was clean and really nice. My kids have a fear of dentists and the team helped them relax. I'm glad I found this dentist office."
Your child's first visit will typically include a gentle cleaning, along with a simple, fear-free dental exam and x-rays. For any dental procedures down the road, we also offer safe, effective sedation options, like nitrous oxide or oral sedation to keep your child feeling comfortable.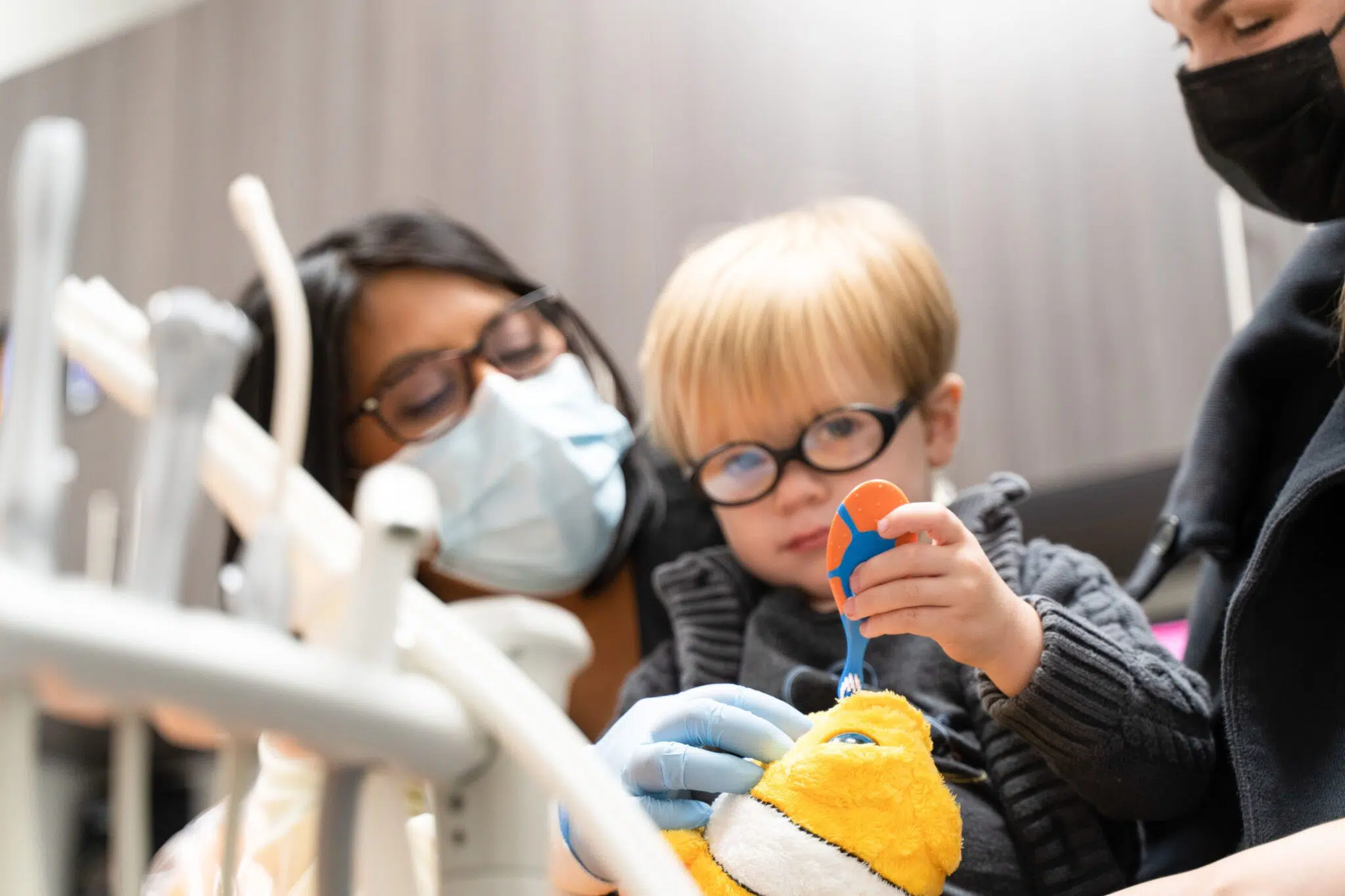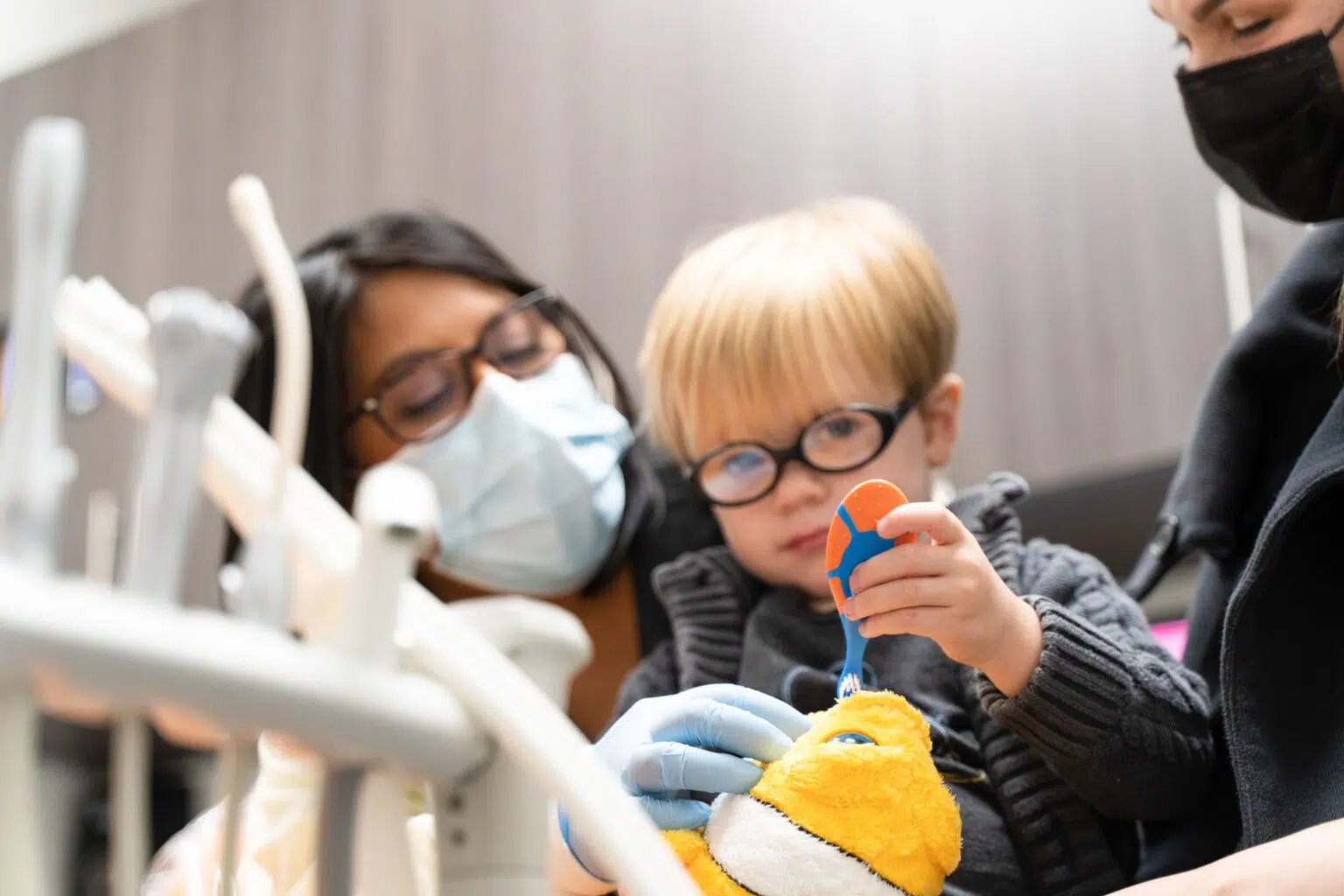 After we've done our initial dental exam, we'll create a personalized oral hygiene plan for your child! If they're old enough, we'll help make sure they understand the importance of brushing, flossing, and good eating, and we'll help them lay the foundation for lifelong good dental habits.
When you see your child smiling at the end of their appointment, we feel like we've done our job right. We want your child to have a great experience under our care, and come home excited about taking care of their teeth and looking forward to their next visit!
Questions About Your Child's First Visit?
Give us a call. Our friendly front desk team would be happy to help you!