Growing Smiles Pediatric Dentistry –
Morrisville, NC
A Place Where
Their Smile Can
5-Star Rated Dentist On Google
No insurance? No worries!
Check out our Membership Plan
Growing Smiles Pediatric Dentistry!
Welcome to Growing Smiles Pediatric Dentistry, a Morrisville pediatric dentist! Our friendly team specializes in working with children and adolescents in a safe, child-centered environment. We look forward to providing excellent dental care, thorough oral health education, and giving your child a great foundation for many years of dental health. Book an appointment online or give us a call today!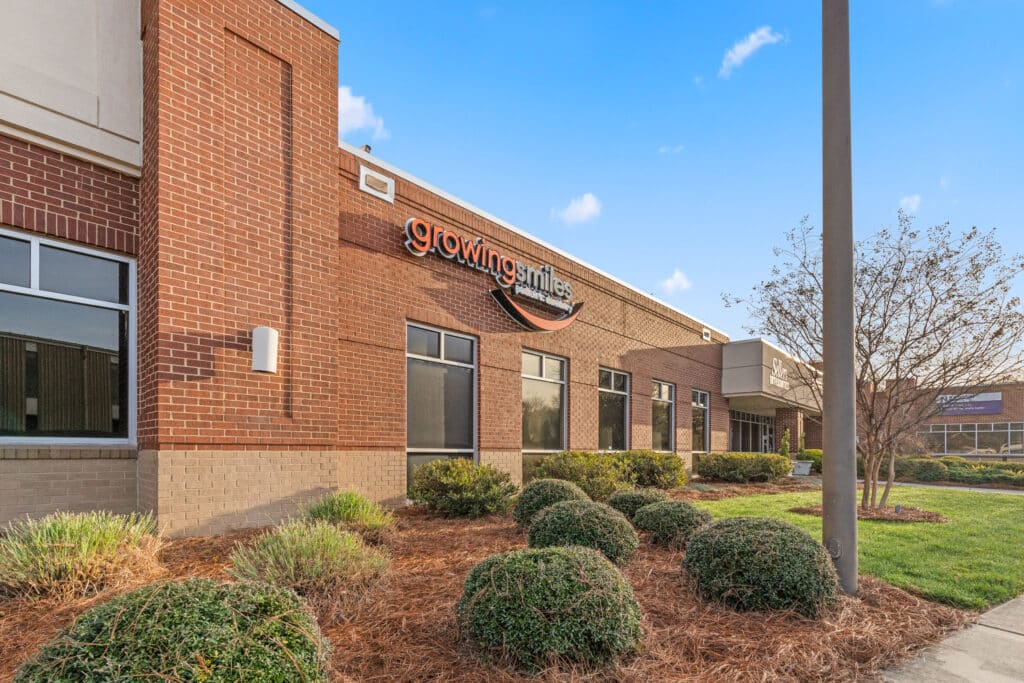 We Believe In Happy Visits
We believe a happy dental visit for your child builds a foundation for long-term oral health and hygiene habits. From the moment they walk through the door, we want your kids to enjoy their time with us.
Our board-certified pediatric dentists offer parents the comfort of knowing their children are being treated with compassion, understanding, and specialized clinical expertise.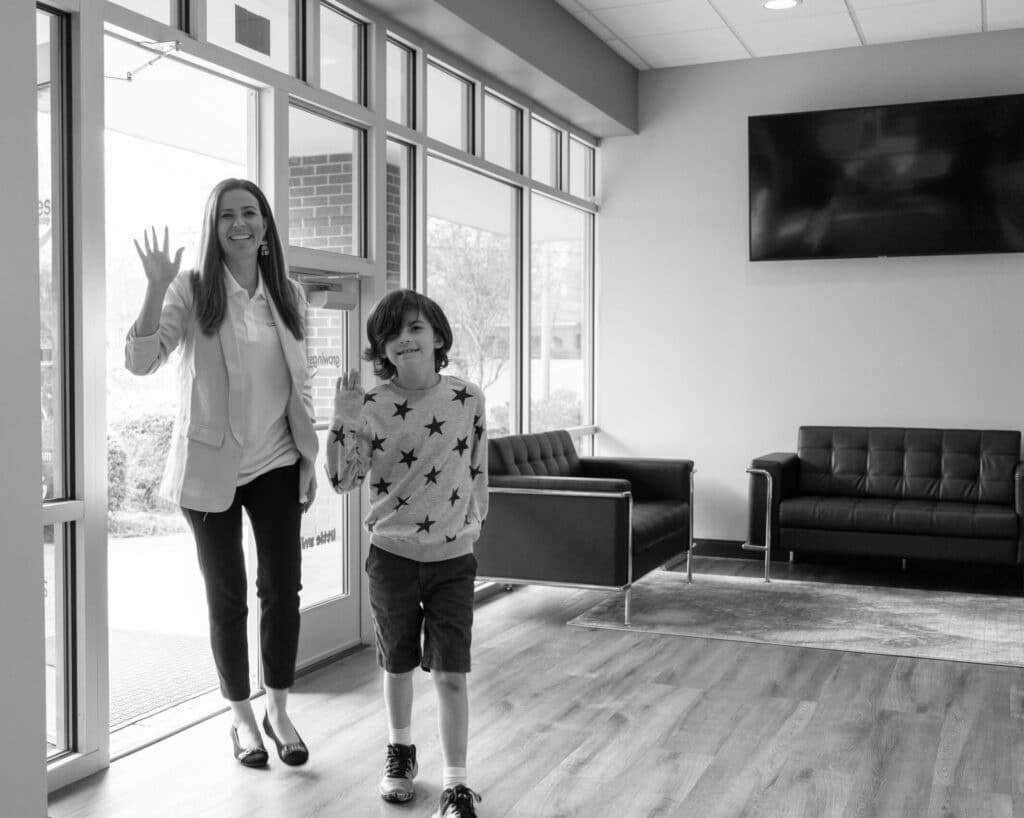 We Believe In Child-Centered Care
Child-centered care means we speak to children in ways they'll understand. We help them develop healthy, lifelong habits. We encourage them to grow and fulfill their potential. We support parents on their way to raising little ones into amazing young adults.
A Place Where Their Smile Can GROW
Parents can trust our doctors to treat their children with care, knowledge, and expertise in treatment while building their confidence in the dental chair.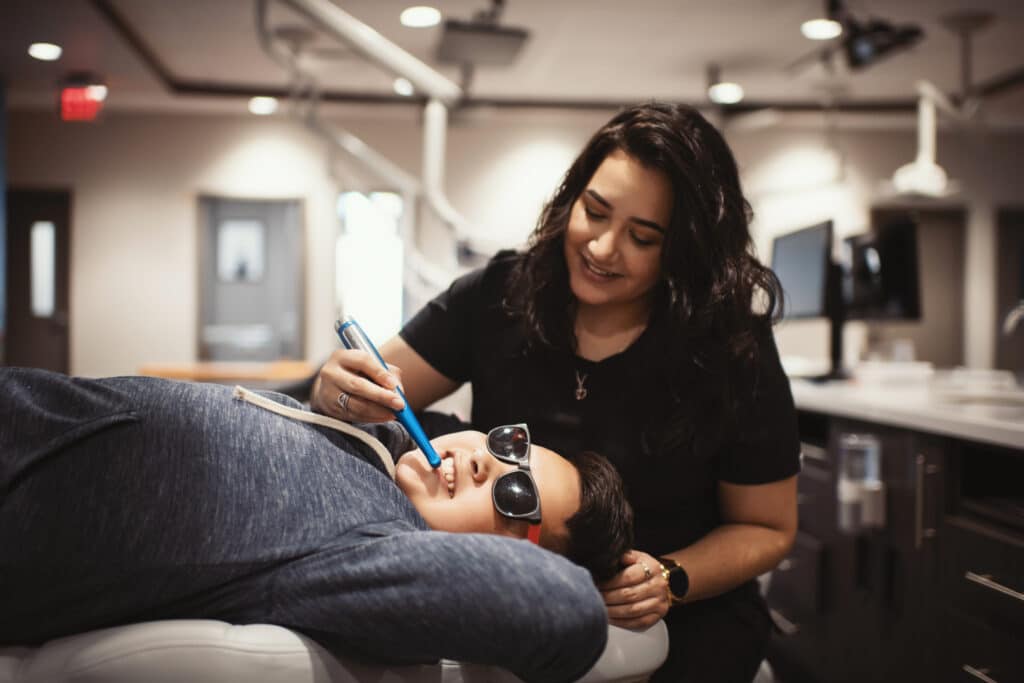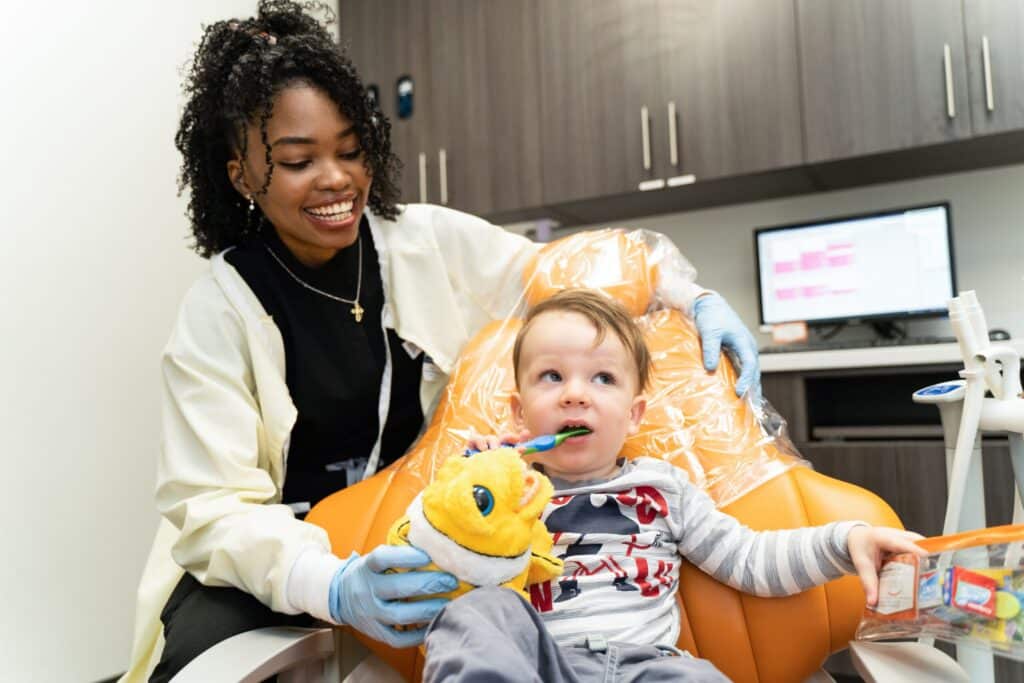 At Growing Smiles Pediatric Dentistry, we are experts at performing frenectomies for children. A frenectomy addresses restrictive frenulum tissues found between the front teeth or under the tongue, which can impact speech, tooth spacing, or breastfeeding. If you have questions regarding a frenectomy for your child, we welcome you to schedule a visit. Let's ensure a lifetime of radiant and healthy smiles for your little one!
New Patient Special
$99 Cleaning, Exam & X-Ray!*
If your child needs a cleaning, now is a perfect time! For just $99, our friendly team will do a full dental check-up, including a cleaning, x-rays, and an oral health exam. Book online or call today to schedule an appointment!
Emergency Special
$79 Emergency Exam & X-Ray!*
Does your child need help with dental discomfort? Let's take a look! For just $79, our friendly team will perform a dental exam of the affected area, including x-rays. We'll let you know what's going on and provide treatment options. Book online or call today! *Offer applies to new patients only.
"Everyone was friendly and helpful. The office was clean and really nice. My kids have a fear of dentists and the team helped them relax."
"Growing Smiles Pediatric Dentistry has been treating my 2.5-year-old son since his infant oral exam at the age of 1. He is so comfortable at their office and the team is phenomenal! If you have an infant or toddler that needs a dentist, this is the place to go!"
"My son has always been very timid about dental visits but he felt very comfortable and at peace during his visit. The dentist was fabulous and my son felt no discomfort during his dental procedure. We are so happy that we found Growing Smiles Pediatric Dentistry."
"I had an emergency situation and the dentist and his team jumped right in to make sure everything was taken care of! Great practice and incredible team. I highly recommend Growing Smiles Pediatric Dentistry!"
With five locations in North Carolina, we make it easy for you to get great dental care for your child. Find the one closest to you!