Growing Smiles Pediatric Dentistry - Davidson, NC
Help Your Child Skip The Awkward Braces Phase With Invisalign®!
Schedule Your Free Consultation Today!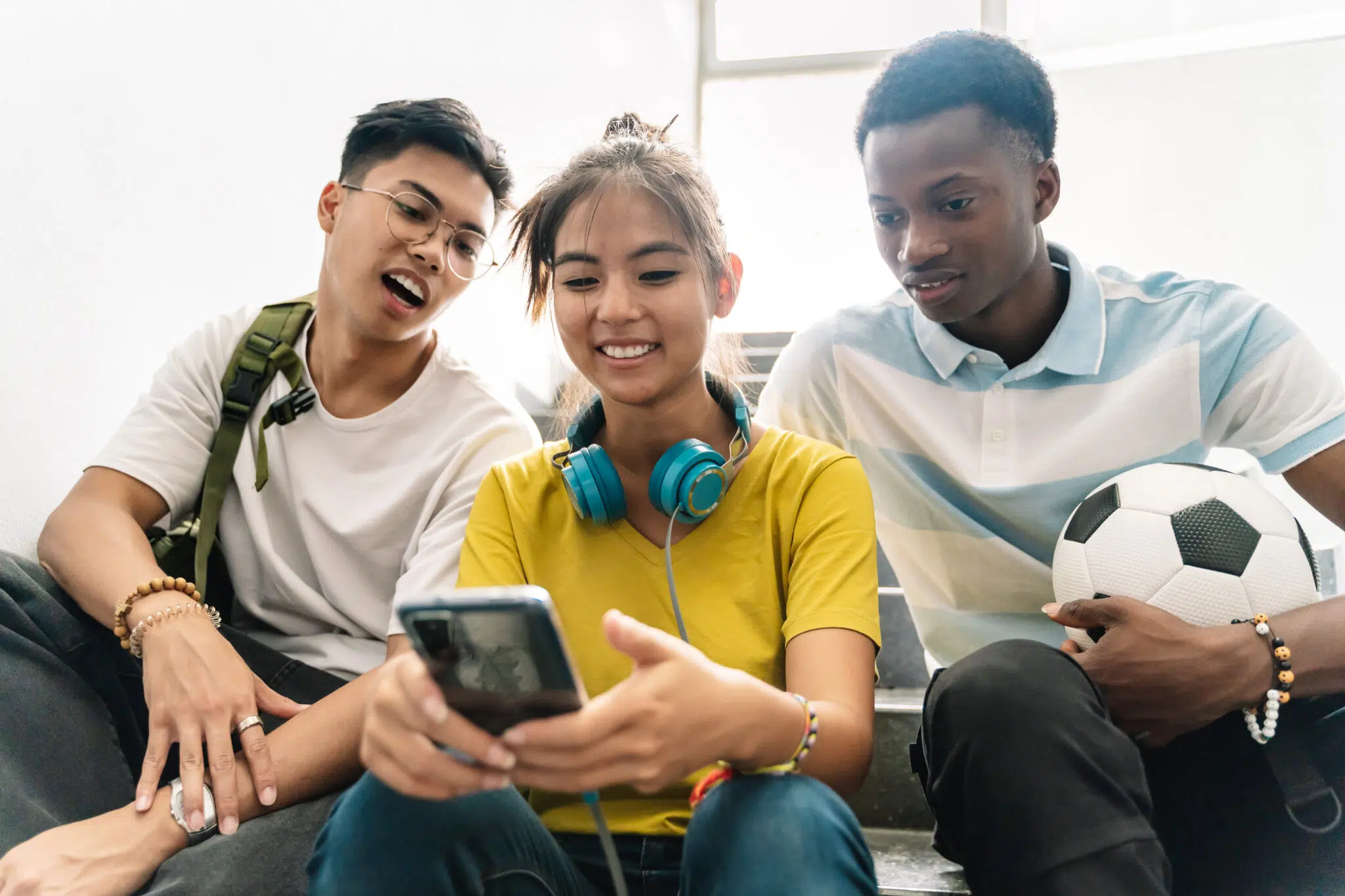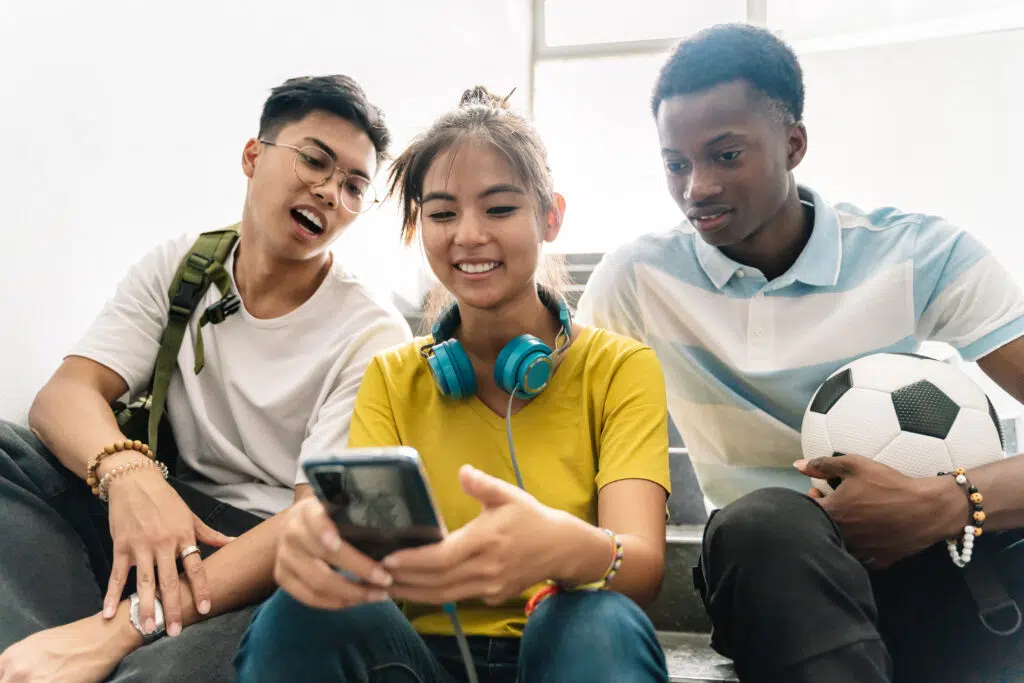 If your child needs braces but dreads the thought of having to show up at school with a mouthful of brackets and wires, we suggest taking a look at Invisalign. Rather than the awkward appearance of traditional braces, Invisalign's custom-made clear plastic aligners fit over your child's teeth to discreetly reshape their bite. Invisalign typically takes about 12-18 months to finish correcting your child's alignment but can start showing noticeable improvement in as little as three months. Call our friendly team in Davidson, NC, today to schedule a consultation for you and your child!

How Can Invisalign® Help My Child?
Invisalign gives your child the power to correct their teeth without having to feel uncomfortable while doing it. Because Invisalign aligners are (nearly) invisible, and can also be removed any time your child wants to eat, clean them, or take a photo, they offer more flexibility and discretion. Correcting crooked or misaligned teeth also improves your child's overall dental health by eliminating some of the hard-to-reach nooks and crannies where bacteria can live and creating an even, balanced bite.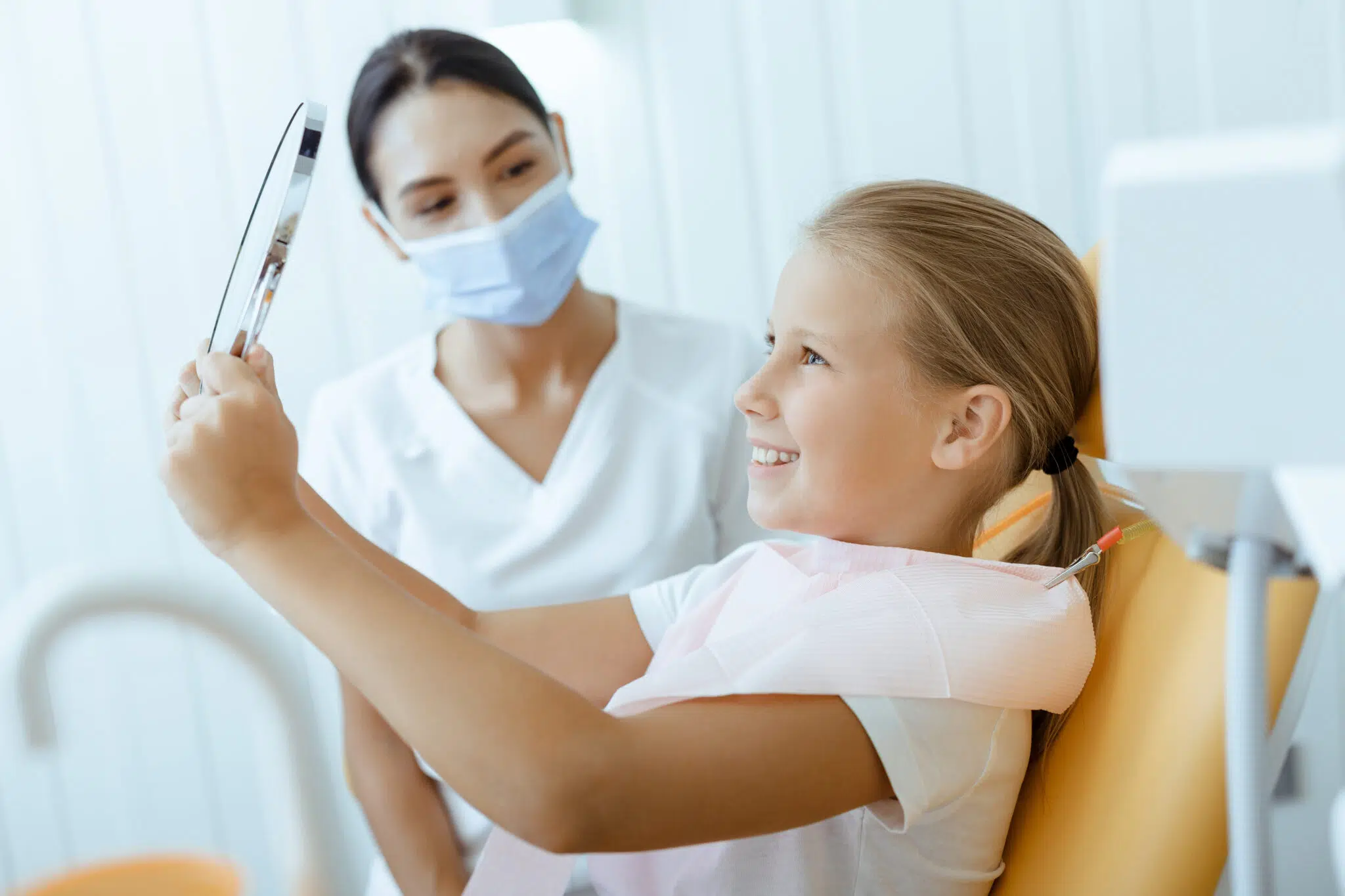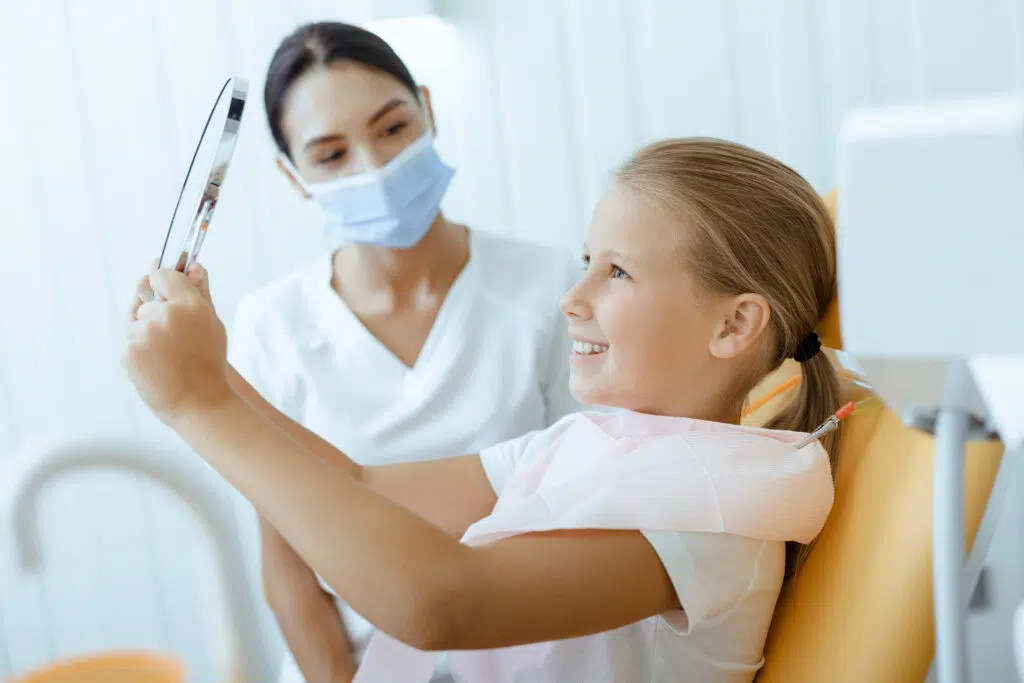 How Long Does Invisalign® Take?
Start Your New Smile With 3 Easy Steps And See Results In As Little As 6 Months*
Schedule A Consultation To Learn More!
If you and your child want to learn more about Invisalign, we'd love to talk! Our friendly team will help you decide if Invisalign is a good fit for your child, present a treatment plan, and discuss financing options. Give us a call or go online today to schedule a visit!
Not Sure If Invisalign® Is Right For You?
Take Our Free Smile Assessment To Find Out!
"Everyone was friendly and helpful. The office was clean and really nice. My kids have a fear of dentists and the team helped them relax."
"Growing Smiles Pediatric Dentistry has been treating my 2.5-year-old son since his infant oral exam at the age of 1. He is so comfortable at their office and the team is phenomenal! If you have an infant or toddler that needs a dentist, this is the place to go!"
"My son has always been very timid about dental visits but he felt very comfortable and at peace during his visit. The dentist was fabulous and my son felt no discomfort during his dental procedure. We are so happy that we found Growing Smiles Pediatric Dentistry."
"I had an emergency situation and the dentist and his team jumped right in to make sure everything was taken care of! Great practice and incredible team. I highly recommend Growing Smiles Pediatric Dentistry!"