Growing Smiles Pediatric Dentistry –
North Carolina
A Place Where
Their Smile Can
Select Your Location Below
Growing Smiles Pediatric Dentistry!
Welcome to Growing Smiles Pediatric Dentistry, a North Carolina pediatric dentist! Our friendly team specializes in working with children and adolescents in a safe, child-centered environment. We look forward to providing excellent dental care, thorough oral health education, and giving your child a great foundation for many years of dental health. Book an appointment online or give us a call today!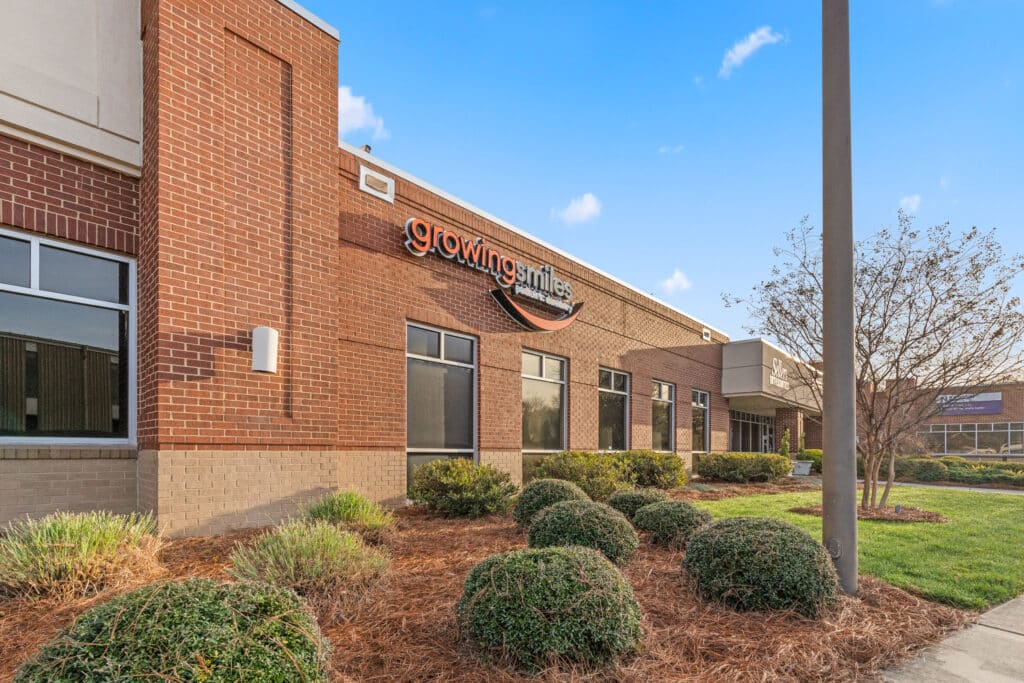 "Everyone was friendly and helpful. The office was clean and really nice. My kids have a fear of dentists and the team helped them relax."
"Growing Smiles Pediatric Dentistry has been treating my 2.5-year-old son since his infant oral exam at the age of 1. He is so comfortable at their office and the team is phenomenal! If you have an infant or toddler that needs a dentist, this is the place to go!"
"My son has always been very timid about dental visits but he felt very comfortable and at peace during his visit. The dentist was fabulous and my son felt no discomfort during his dental procedure. We are so happy that we found Growing Smiles Pediatric Dentistry."
"I had an emergency situation and the dentist and his team jumped right in to make sure everything was taken care of! Great practice and incredible team. I highly recommend Growing Smiles Pediatric Dentistry!"
With five locations in North Carolina, we make it easy for you to get great dental care for your child. Find the one closest to you!